Joe Root reveals that he had a bit of a chat with his counterpart Faf Du Plessis regarding day night test Cricket when the series between England and South Africa got over.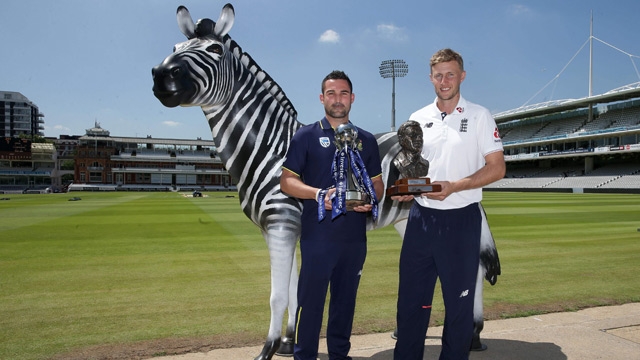 Du Plessis had led the Proteas against the Kangaroos last year in a test which was played under lights and in that game; he had done something which had surprised many people.
He had declared the innings at a score of less than 300 on the opening day.
Normally, in the first innings, the captains want a score in excess of 500-550 before they even think of declaration, but, Du Plessis did it when the score of his team was way below the mark.
Yes South Africa had lost 9 wickets; still the declaration shouldn't have been on the cards as they should ideally have wanted to add as many runs for the last wicket as they could.
So Root was pretty curious to know what the thought process of the South Africa skipper was when he made the decision of declaration at a below par score.

And Du Plessis told him that he saw that as an opportunity of putting Australia under pressure there because it was that stage of the day when the ball was doing a lot.
So he thought if he could insert the Kangaroos in right at that very point and manage to knock a few of them over quickly, it might open the test up for his team again.
Root acknowledges that the pink ball has its own demands and because it is England's first exposure to it against the Caribbean side, it may not be easy for them to tackle it, but, the skipper reckons the longest format of the game, be it in any condition or with any type of ball, it always requires skills of the highest order. So, it's nothing new in that regard.